Our mission is to be a catalyst in making the transition from oil dependency to the development of resilient communities.
The transition process aims at re-localization — the development of local self-reliance primarily with food, energy, and transportation.  A declining energy supply and climate instability presents us with great opportunities and challenges.  By thinking and working together we can create resilient communities that consume much less carbon energy and yet produce happier, more fulfilling places for all of us.
We are guided by the following values:
Re-localization: Developing local self-reliance in meeting basic human needs.

Community Regeneration: Reestablishing local interdependence and reclaiming power in our neighborhoods, communities and workplaces.
Sustainability: Meeting our needs without degrading the ecosystem for future generations.
Equity: Meeting basic needs for all.
~~~
Welcome to the new TransitionKC web site.
TRANSITION KC PLANNING MEETINGS
Our monthly planning meetings will be held on 2nd Tuesdays…
Our meetings start at 6pm-sharp, and we stay until 8pm when the library closes. Meetings are preceded (starting at 5pm) by a 1-hour mini-course (FREE!) for anyone wishing to learn the ins-and-outs of Facebook and/or WordPress web site content management.

Watch this space (and our Facebook Group) for future updates and event postings.
—
While we are getting up to speed, sign up for our eList (low-traffic e-mail list) and have a look at:
The Transition Handbook: From Oil Dependency to Local Resilience *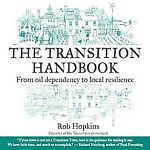 Watch a short video intro to the Handbook
*You can also download this book, FREE OF CHARGE, as a .PDF at:
http://www.appropedia.org/The_Transition_Handbook
Handbook and Transition Initiative Primer